Vendor: IBM
Exam Code: C2180-607
Exam Name: IBM WebSphere Process Server V7.0, Integration Development
QUESTION 1
Refer to the Exhibit. This process should be defined as a long-running process, because the implementation contains: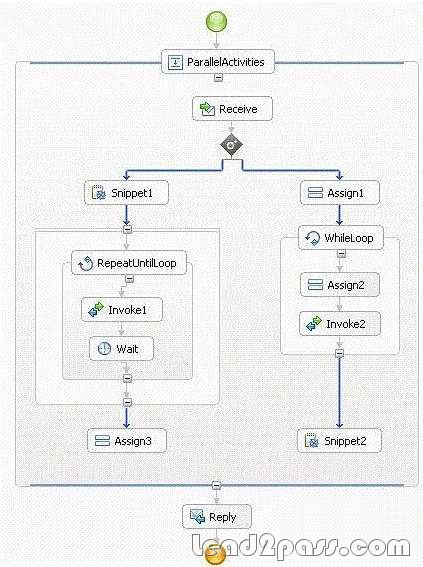 A.    a Snippet.
B.    a Parallel flow.
C.    a Wait activity.
D.    a Repeat Until Loop activity.
Answer: C